Did you know that today, Thursday, September 29, 2011 is National Coffee Day? (Don't worry, I didn't either until a few days ago…) However, I thought I would share my coffee creation with you now in which you can enjoy any day!
First of all, I could never part with my unused coffee (it's too expensive!)…
so any leftover is poured into ice-cube trays and placed in the freezer.
Once frozen,
I release the coffee cubes from the mold and place in a large plastic container in the freezer. Make sure to keep it covered. I do this every time there is extra and keep adding to the collection.
And now…
you can make your own blended coffee beverages
without paying all the fancy money and
without leaving your home. You can also make your own iced coffee's without diluting your coffee by using these cubes.
Blended mochas are my favorite!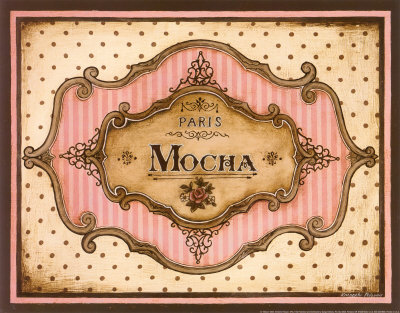 Here is my recipe (printable of this recipe is below) but you can get creative and make your own masterpiece:
Blended Mocha
1 cup of frozen coffee cubes

1 cup of milk

1/2 TBSP of sweetener (I use honey or agave syrup)

2 1/2 TBSP chocolate syrup
Blend all ingredients in blender until smooth and enjoy!
Yields: One Large or "Venti" Blended Mocha
If you are feeling extra rambunctious, you can add a few tablespoons of chocolate chips to the blender with everything else in order to make it a "Blended Mocha Chip"… That is what I am enjoying right now and to be honest, I often feel rambunctious!
My favorite chapter to read while drinking coffee?
He-brews of course (wink…)